Special Offers

Watch this page for special offers on some of the best-selling recordings
from our catalogue.

until november 15, 2014: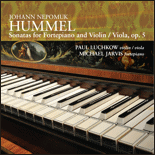 Beautiful and occasionally playful melodies for a dark winter evening.
From now until November 15, this CD is on sale on our web site for only $8.49 -
50% regular price price of $16.98.
Just click on the CD photo for more information, or to order.

Read ordering CDs for more information.